Richard Chappell - Choreographer and Artistic Director
Richard Chappell is an internationally renowned choreographer. Since 2013, Richard has lead his own ensemble Richard Chappell Dance as a platform for his choreographic research and critically acclaimed performance work.

Based between Wales and the South West of England, Richard is currently a commissioned artist for Swindon Dance and Associate Artist at Exeter Northcott. Prior to this, Richard was a Resident Artist for Dance in Devon and Discovery Artist at Pavilion Dance South West.
Richard's creative process is rooted in collaboration, co-authorship and emotional connectivity. Richard also loves to work in community settings, creating ambitious choreography for large intergenerational community casts with organisations such as Dance Blast, Dance in Devon and Torbay Culture.
As a guest choreographer, Richard has created work for renowned dance companies and theatres, including the Royal Opera House, Stuttgart Ballet, National Dance Company Wales, BalletWorks, English National Ballet, Belfast Ensemble, Transitions Dance Company and Frontier Danceland (Singapore). For institutions, Richard has created works for Rambert School, Nanyang Academy of Fine Arts (Singapore) and Chichester University.
Focusing on contemporary technique, improvisation and choreography, Richard has guest lectured for renowned course, including Rambert School, ArtEz Institute of the Arts (Holland), Lasalle College of Arts (Singapore), Singapore School of the Arts, Northern School of Contemporary Dance, Bath Spa University and Tring Park School.

As a community dance artist, Richard has five years of experience working as an inclusive arts facilitator and support worker for ROC Creative, alongside delivering regular workings to young people with learning difficulties, through Lifeworks and Dance in Devon. Richard works regularly with young people through organisations such as One Dance UK, National Youth Ballet and the Centre of Advanced Training programmes at Dance City, Swindon Dance and DanceXchange.

Richard has undertaken artistic research through National Dance Company Wales, Studio Wayne McGregor and Surf the Wave and is a former lead artist on PDSW's Young Choreographers Programme. His professional training consisted of the Royal Ballet School's Associates program, Tring Park School and BA(Hons) from Rambert School.
Clare Parker has a worked as an independent producer and dance artist for over 30 years, across a wide range of sectors and contexts.
She trained at London Contemporary Dance School and California Institute of the Arts and has worked with dance companies including Richard Alston, Northern Ballet Theatre; and with dance agencies including Yorkshire Dance, Pavilion Dance South West, Dance in Devon, The Place.
Her producing work has a focus on dance development, socially-engaged practice and cultural placemaking, including as Lead Producer (Eyeview) and Co-Director of Filament Works CIC.

Clare is a member of the Royal Society of Arts, People Dancing, Equity, Arts & Health South West and the Torbay What Next? chapter. In 2019 she completed a Fellowship with Dartington School for Social Entrepreneurs. In 202 she was selected to take part in Culture Reset - a national programme born out of Covid-19 and aiming to stimulate and support cultural leaders to reimagine the future of arts and culture.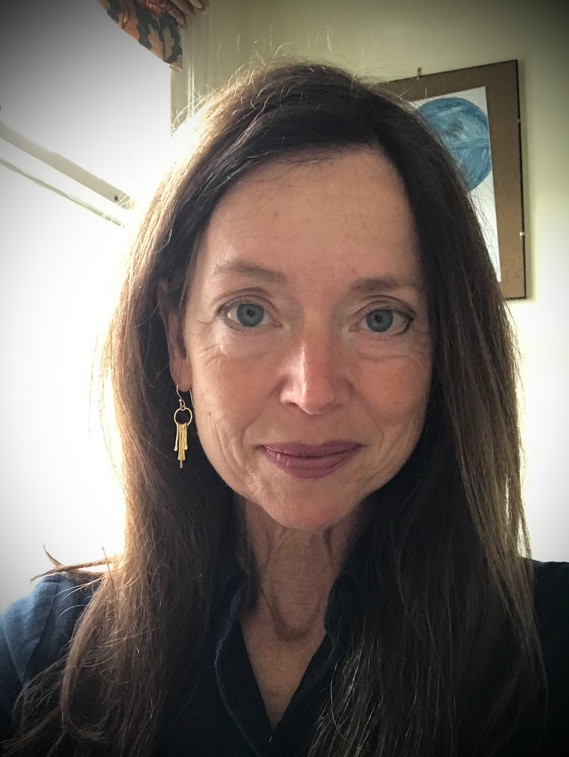 Faye Stoeser - Rehearsal Director
Faye Stoeser's career as a dance artist spans from contemporary dance sector, to the commercial industry, to underground battle scenes, working for many years as a dancer and now also choreographing and rehearsal directing. She studied at London Studio Centre and went on to join Rambert 2 where she completed her MA receiving distinction. Faye's performing credits include Rambert, Ohad Naharin, Benoit Swan Pouffer, Itzik Galili, Agudo Dance Company, Julia Cheung, Dickson Mbi, Keneish Dance as well as working commercially with credits including BBC, Years & Years, Kylie Minogue, Jax Jones, Sam Smith, and campaigns for numerous brands.
As a choreographer Faye's credits include INTOTO, London Studio Centre, Monmouthshire Youth Dance Company, as well as premiering her own work 'Splice' in 2023 co choreographed with Hannah Ekholm. Commercial choreography and movement assistant credits include: Marc Jacobs, British Vogue, Saul Nash, Woolmark, Zara Larsson.
Alongside Faye's career she participates in the Ballroom Scene where she specialises in New Way Voguing and is part of The House of Revlon.
Faye has been a close collaborator of RCD since 2017, performing as a cast member in At the end we begin (2017-18), As Above, So Below (2019), Still Touch (2021) and Infinite Ways Home (2021-23) and Hot House (2023). From 2022, Faye began working as RCD's Rehearsal Director.
Robert James - Communications Consultant
Robert James is a freelance communications consultant with over 13 years' experience of working with some of the world's leading arts and cultural organisations. Before going freelance he worked as PR Manager at the Science Museum, Head of Communications at English National Ballet, Press Officer at Sadler's Wells and Account Manager at Arthur Leone PR, an arts and heritage PR agency. Robert has a wealth of experience in developing comprehensive communications strategies, creative PR and marketing campaigns, crisis management and profile development. Passionate about the power of the arts, Robert has dedicated his career to working with creatives and organisations to promote their work to the widest possible audience.

Tia Hockey - Company Manager
Born in Cairns, Australia, Tia completed a Bachelor of Dance at the Western Australian Academy of Performing Arts. Since moving to London in 2016 she has worked a as a dancer, rehearsal director, choreographer's assistant and collaborator with several companies and artists including Alexander Whitley Dance Company, Hessisches Staatsballet, Richard Chappell Dance, James Cousins Company, Gandini Juggling, Saju Hari Dance, Nua Dance, Corey baker Dance and Edd Arnold. She has toured extensively with premieres at Sadler's Wells, the Royal Opera House and a number of other venues and festivals both regionally and internationally. Tia has also been involved in immersive theatre shows, multidisciplinary productions, feature films, music videos, collaborations with fashion and architecture and other experimental projects creating and performing with versatility, using her diverse background of contemporary, acrobatics, aerial harness wirework, jazz, tap, ballet, commercial, underwater work, outdoors/site specific works, and with VR, AR and motion capture technologies. Tia is interested in the collaborative nature of dance creations and endeavours to continue expanding the possibilities of research and connections across other art forms.
Charlie Knight - Production Manager
Charlie is a freelance sound designer, sound engineer and events technician based in the South West. He has a wealth of experience from within the live events industry, ranging from scenic carpentry through to lighting, sound and production management, in sectors including theatre, dance, live music and festivals. He also has extensive experience of both U.K and international touring, and has engineered and designed for National Dance Company Wales, toured the Unites States with Canadian-based Caravan Stage Company aboard their 100ft theatre tall ship, sound designed Splice Theatre's 'The Dug Out', as well as 'Wild Worlds V' by Artful Badger Company of Animals. He also mixed for a time at the New Orleans venue Little Gem Saloon over the winter of 2014/2015.

Past Senior Leadership
Charlie Brittain (Rehearsal Director 2020-22), Louise Bennett (Company Manager and Rehearsal Director 2018-20), Flora Wilkinson (Production Manager 2018-19)