Neus Gil Cortes - Dramaturg
Neus is a dramaturg and choreographer with more than ten years of experience as a professional dancer. After graduating from CODARTS, in Holland, Neus has danced in companies such as Hofesh Shechter Company, National Dance Company Wales and Dance Works Rotterdam, amongst others.

With RCD, Neus has worked as a dramaturg on all ensemble productions since 2017, including At the end we begin, Still Touch and Silence Between Waves.
Neus started doing dramaturgy in 2011, assisting Eran Gisin for his solo "Emotions, job, emotions, once a day" which won the second prize for choreography at the Solo Dance-Theatre festival in Stuttgart in 2012. Since then Neus has been exploring deeper different art forms such as theatre, cinema and visual arts, the last mainly through her BA in Art History, in which she specialized in contemporary art and philosophy of art. Neus developed her dramaturgical skills further through several workshops and field work. In the Spring 2017 Neus was mentored as a dramaturg by Lou Cope through COLLABORATE, a professional development program supported through South East Dance and Jerwood Charitable Foundation Dramaturg in Residence 2016/17.
She was also selected by LMPT in Spain to receive coaching from theatre director and playwright Eva Redondo to explore the coming together of dance, theatre and circus arts throughout the year 2017. This program allowed Neus to explore further into the possibilities of multidisciplinary practices.
Neus collaborates regularly as a dramaturg with choreographers Johnny Autin: A Positive Life, Queer Words and Dystopia; Feet off the Ground: The Way They Were Then and Éter; Choreographer Jan Lee and digital artist Tim Murray-Browne: Movement Alphabet.
Neus' creations have been presented in Holland, U.K., N.Y. and Spain, supported by Dansateliers Rotterdam, Arts Council of England, Arts Council of Wales, East London Dance Ideas Enterprise Fund, Jacksons Lane, National Centre for Circus Arts, Dance West, Kingston Council, OMI Arts Center, The Place, Trip Space, University of Hertfordshire, Liga Mujeres Profesionales del Teatro, South East Dance and Dance East.
Neus was selected for a three weeks choreographic residency in August 2015 at OMI Arts Center, in NY. In 2017 she got invited to come back to mentor the resident choreographers of that year.
Photo: Danilo Moroni

Dan Martin is a Filmmaker, Dancer and Choreographer currently working within the UK. As a filmmaker, Dan has worked in collaboration with Richard Chappell Dance, Protein, James Wilton Dance, Dance in Devon, Swindon Dance and many others to create a wide range of films and media work.

Dan has worked with RCD on documenting At the end we begin and Still Touch in both rehearsal and performance and is the director of the company's new film Silence Between Waves.
In Autumn 2020, Dan will be creating a new film with RCD for Torbay Culture, called Present With Me.
Larch is an experimental electronic duo made up of Cardiff based musicians and composers Kai Hellstrom and Matthew Allmark. Their existing music accompanied 'As Above, So Below' and they were lead composers on 'Infinite Ways Home'. In 2023, they will create an electronic score to go alongside violinist Enyuan Khong for 'Hot House'.

Their new EP 'The World Is Dangerous; Go Outside' released on the ndNovember via sinc(x) Records. Larch has performed live across Wales and London and been featured in CLASH Magazine, Music Week, and A Closer Listen as well as airplay across the UK on BBC Radio 1's Phil Taggart's Chillest Show.

The duo made their first EP, 2018's Unknown Neural Pathways - a sprawling set of jarring nightmare-scapes, addressing the need for humanity in an automated world. They went on to compose a live set, Modulated in Savage Discord; a piece which tried to put Europe's imperial past into stark focus and in late 2018, they were commissioned by artist and curator Ethan Dodd to make an exhibition sound piece, Stillness; Despair. Movement; Despair! for The Maiden, an exhibition in Cardiff's Ruin Gallery.

Citing influences such as Aphex Twin, Lanark Artefax, FIS, Claude Speeed, and Godspeed You Black Emperor!, Larch compose commentaries through a tangled palette of sonic anarchy. Drawing parallels to the sound of Tim Hecker or Mount Kimbie, Larch do not shy away from discomfort, but rather embrace both the beautiful and disturbing.

A versatile soloist, chamber musician and writer, Enyuan Khong is committed to promoting music as a tool for connection. Enyuan is currently a Fellow at the Guildhall School of Music & Drama and graduate in German Literature from the University of Oxford, and uses her multidisciplinary interests to seek this through a variety of mediums, working with composers and artists across fields.

As a soloist, Enyuan has appeared with the Jenaer Philharmonie, Oxford Philharmonic, Sound Collective Orchestra, Hornton Chamber Orchestra and Oxford Millennium Orchestra in London, Oxford, Prague, Dresden, Weimar, Berlin and Barcelona. She has performed in major venues in London and abroad, including the Barbican and Wigmore Halls, and the Victoria Concert Hall in Singapore. Enyuan is a founding member of the De Beauvoir Piano Trio and has collaborated as a chamber partner with renowned musicians such as Miguel Da Silva, Andreas Frölich, Carole Presland and Ursula Smith. She also performs in festivals across Europe, most recently in the Encuentro Santander and the Oxford Chamber Music Festival.
Enyuan was recipient of the Stephen Bell Charitable Trust Award, the Ivy Sharp Scholarship, as well as winner of the Ivan Sutton Prize and the St James Prize. She received a FRSM Distinction and was a string finalist in the Royal Overseas League Competition. Enyuan is a Finalist in the St Martins Chamber Competition, currently postponed due to Covid-19.
A keen promoter of contemporary music and cross-arts collaborations, Enyuan works closely with composers and performers across the arts. Among other projects, she worked on a Royal Opera House commission of Matt Rodgers' opera 'She Described It to Death' with members of the London Contemporary Orchestra, gave the world premiere of Thibault Charrin's Sonata for Violin And Piano, which he dedicated to her, at St James' Piccadilly, and performed Péter Eötvös' 'The Gliding of the Eagle in the Skies' as concertmaster of the Santander Festival Orchestra. Enyuan is currently working on a collaboration with the dancer Jasmine Chiu, to promote East Asian artists as voices of change.
Enyuan works closely with several high-profile musicians, studying with Andràs Keller and Adrian Brendel at the Guildhall, and regularly taking lessons and masterclasses from renowned chamber pedagogue, Eberhard Feltz, at the Musikhochschule Hanns Eisler in Berlin. She graduated from her Artist Masters Degree in Performance at the Guildhall with Distinction and a CRD for an outstanding Final Recital, and from her Bachelors Degree in German Literature at the University of Oxford with First Class Honours.
Enyuan performs as the solo violinist in 'Inifnite Ways Home (2020-23) and is the lead composer on 'Hot House' alongside Larch (2023).

Joshie Harriette - Lighting Designer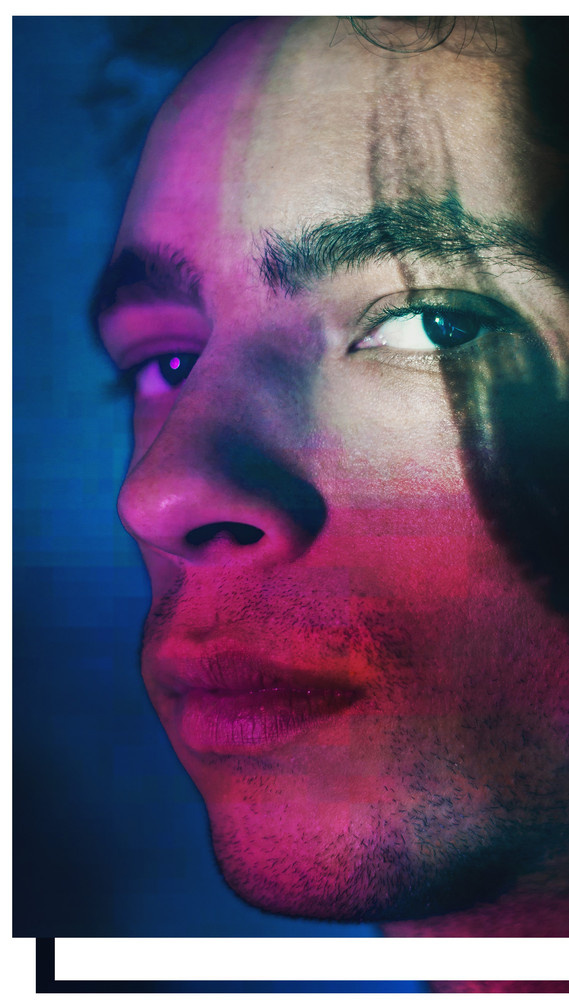 Joshie is a dance and light creative.

Nominated by the Black British Theatre Awards for the 'Lighting Recognition Award' 2022 and is a 2023 fellow with Manchester International Festival.

As an artist, Joshie choreographs exclusively with lights. Fascinated with the physicality, musicality and emotionality lights can portray. To much acclaim, Joshie created his version of The Rite of Spring - 'The Lite of Spring', choreographed solely with light, premiering at The Place as part of Resolution Dance Festival.

As a dancer, they have worked with choreographers: Michael Clark, Sir Richard Alston, Sir Matthew Bourne's New Adventures, Ballet Black, Jose Agudo, Adam Linder and Christopher Williams. He has also worked on movement for Alexander McQueen, Diesel, Gucci, ASOS, DQquared & BBC Arts.

As a self taught lighting designer, he has collaborated with Drew McOnie, Julia Cheng, Anthea Hamilton, Mark Baldwin OBE, Gary Clarke, Julie Cunningham, Sonny Nwachukwu, Clod Emsemble, Jose Agudo, Xnthony, Scarabeus Aerial Theatre, Magnus Westwell & Richard Chappell. Joshie is also resident lighting designer for queer club night's Mind Ur Head & Lazarus.
For RCD, Joshie designed the lighting for 'The Vast Rocks' (2015-16), 'Infinite Ways Home' (2021-23) and 'Hot House' (2023).
Ed Saunders - Lighting Designer
Ed is a lighting designer for live performance.
Much of his work is for contemporary dance, although recent ventures have added opera, festival stages, and fashion shows to the scope of what he does with light.
In 2022, Ed was appointed 'Lumiere' by the Association of Lighting and Production Design, which partnered him as an assistant to leading lighting designers on the Glyndebourne Opera Festival and on new work from the English Touring Theatre and Manchester Royal Exchange.
Ed will be lighting Holly Blakey's 'Cowpuncher My Ass' at London's Royal Festival Hall, as well as returning to previous designs for touring dance productions commissioned by The Place. He will be associate lighting designer to Malcolm Rippeth on a co-production of 'Der Rosenkavalier' between Garsington Opera, Irish National Opera, and Sante Fe, and is assisting on designs for upcoming London, Paris, and Milan fashion weeks. In the summer, Ed will be back at Glastonbury to light the San Remo stage.
Ed has toured and relit work by the likes of Hofesh Shechter and National Dance Company Wales. 'Hot House' will be Ed's first collaboration with Joshie Harriette and Richard Chappell Dance.
Kevin Table - Choreographic Facilitator
Kevin Table Aka "K-Neu" is a dancer, performer and Dj based in Paris. Since a young age he has been gathering knowledge on music, martial arts, and other physical and mental training.
After beginning his journey in street dancing in 2007 Kevin has been interested in storytelling through movement expression. Kevin later entered The Academy of Dance (Paris) where he trained in contemporary, ballet, modern, Jazz, hip hop, and house dance.
Now Kevin's movement style predominantly combines 3 underground culture styles Electro dancing, krump and Ballroom (voguing), with other influences including martial arts, contemporary, jazz, hip hop, and house dance. Kevin along with fellow artist Goku coined a name for this unique movement approach/way of story telling called 'Kepler' to which they have a collective of other movement artists which they train in this approach.
Kevin is also part of Rythmik crew (electro dance crew), Blackhood Fam ( Krump dancing) and The Historic House of Ultra Omni (Ballroom House). Kevin's professional credits include dancing for brands such as Kenzo, Issey Miyake, Air France and Schweppes; as well as performing for multiple live shows including Laylow x La Marche, NRG Music Awards, Poppy Moukoukenoff, and dancing for companies such as CIE Danse contemporaine 131.
Kevin was selected as a guest for 'I love this Dance' showcase battle and has been invited to teach workshops in electro, Voguing and experimental around the world.
Rob Anderson - Choreographic Facilitator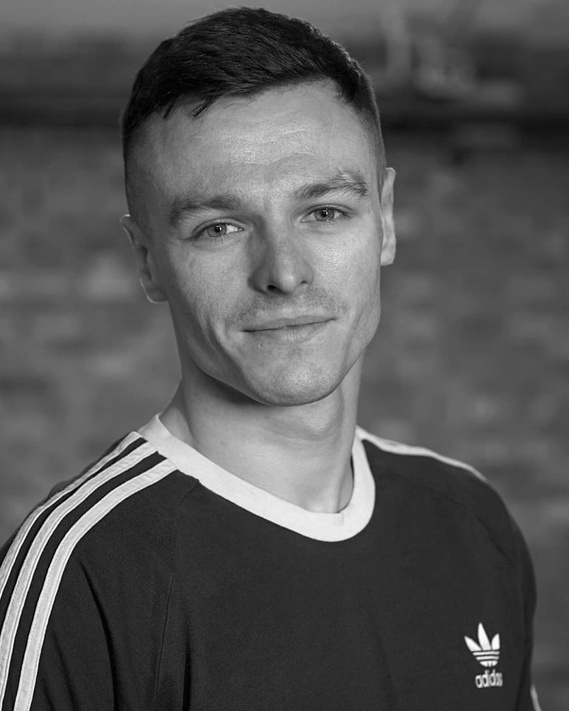 From and based in Newcastle Upon-Tyne, Rob trained at the Northern School of Contemporary Dance, graduating with the Carolyne Woolridge award for outstanding performance before touring with the post-graduate company Verve 16. Rob is also a competitive B-boy, operating under the pseudonym of 'Justice' and representing the renowned Bad Taste Cru.
Over his career in dance, Rob has worked with numerous artists and companies including; Anton Lachky, Douglas Thorpe, Renaud Wiser, Efrosini Protopapa, Shaper Caper Dance, Room 2 Manoeuvre, Avatara Ayuso, Richard Chappell Dance and Gary Clarke Company.

In 2020, Rob became an associate artist with Moving Art Management and began to develop his own work. In 2021 he launched his bespoke creative movement workshop series PLAY:IN:MOTION, and in early 2022 he began creation of his first full length solo performance: BUCKLE UP. With both projects being funded and supported by Arts Council England and Dance City Newcastle. Rob is also a founding member of BREAK.NE, a collective of North East based B-boys aiming to provide high quality training and opportunities for Breakers in the region.
As a dancer Rob collaborated with Richard Chappell Dance on At the end we begin (2017) and as a Rehearsal Director on Infinite Ways Home (2022) and Hot House (2023).
Past Collaborators:
Charlie Brittain (Choreographic Facilitator, 2020-2022), Anna Gillespie (Sculptor 2018-2021), Iris Borras (Visual Artist, 2021), Samuel Hall (Composer 2016-2021), Tali Mayne (Visual Artist, 2021), Gianluca Vincentini (Choreographic Facilitator, 2018), Kieron Johnson (Lighting Designer, 2018), Shaq Livingston (Composer 2013-16), Billie Harbottle (Musician, 2016), Kevin Clifford (Filmmaker, 2015), Anne Chappell (Writer, 2014), Zoe Fischer (Writer, 2013)