In May 2021, Richard Chappell Dance became a Community Interest Company and we are thrilled to share information about our first Board of Directors. RCD's Board is passionately artist lead and represents a group of professionals who have shared values around artistic research, diversity and inclusion, artist wellbeing and audience communications. The Board of Directors will champion RCD's vision and support the ensemble to become a driving force in the UK Dance sector. They will work with Artistic Director Richard Chappell to champion RCD's core pillars of activity:
CREATE: Creating exceptional dance performances across a broad range of theatres, galleries, warehouses, heritage sites and outdoor spaces in the UK and internationally
CONNECT: Making meaningful community participatory programmes that are often intergenerational in nature, which highlight the transformative power of dance on people's wellbeing
AMPLIFY: Championing new and innovative ways for a choreographer lead ensemble to support dance artists' career development and wellbeing through research, mentoring, commissioning and training
"I am proud and excited to get to work with Danny, Kio, Lois and Bojana on the momentum of RCD as they join me on our board. Our ensemble has worked actively since 2013 and I'm thrilled that we can take these next ambitious steps together. As we expand our organisation, we will grow the way we develop new work by prioritising our creative process in a way that makes exceptional dance performance at a high production value for audiences and dedicate consistent time and energy to making enduring participatory experiences for communities. Our work will frame a new way for established choreographers who helm organisations to share their resources, creating consistent, thorough and long lasting impacts on artists' careers and wellbeing." - Richard Chappell, Artistic Director
Danny Tokay Reid
Danny Tokay Reid is a London-based creative producer, choreographer, dramaturge, and teaching artist with an interest in LGBT+ identities, community, heritage and culture. He has delivered public events as Guest Lead Producer for the National Maritime Museum and performance workshops for Imperial War Museums, London, and he regularly teaches across undergraduate and postgraduate theatre programmes (visiting lecturer) for Rambert School, Rambert Company, University of Surrey, University of Suffolk, Roehampton University, Middlesex University, Urdang Academy, and London Studio Centre.
A recognised Fellow of the Higher Education Academy (UK) and recipient of the Lisa Ullmann Travelling Scholarship Fund (2015), Danny has also choreographed, lectured, and facilitated community dance projects in Japan, South Africa, USA and Europe over the past 12 years. He is passionate about providing education for others by delivering seminars, professional development workshops, and community initiatives. Danny runs Body Meditation sessions for the community – a technique he developed for relaxing the body from a decade of working with professional dancers and students.
Danny is a listening volunteer for Switchboard LGBT+ Helpline where he regularly provides emotional support and information to queer people from across the UK. He founded the Queer Heritage Forum in 2020 to connect LGBT+ people working in the culture and heritage sectors – as a means of facilitating, solidarity, networking and collective problem-solving.
"I am very excited to be working with Richard Chappell Dance, particularly towards delivering strong, well-considered performances which engage with heritage sites and local communities across the U.K. I hope to support the company in developing its inclusive production practices, and to call upon my 12 years of industry experience as choreographer/producer/educator in the creative arts to help assist the organisation through the next stages of growth. This is a brilliant dance company, which has emerged through a highly discerning approach to governance, as established by Richard and his talented colleagues and collaborators. I feel incredibly grateful about joining the Board of Directors of such a deeply ethical and discursive organisation. "
Lois Taylor
Lois is a performer and creative practitioner who seeks out collaborations that lead to new adventures, she works through dance and across art forms, leads technique and improvisation workshops, choreographs work and produces events. This leads her to work with and for dance companies, community groups, education, health and well-being settings and in landscapes and other sites and with a wide range of partners. Lois mentors dancers and runs creative conversations for organisations seeking to build a relationship with dance. She co-founded Attik Dance and as chorographer and artistic director for the company for 17 years, oversaw the development of national and international touring and a broad education and community programme. As a free-lance dancer, projects include co-founding Physical Postcards performance project and developing Midsummer Dance and The Vital Spark community events. She was associate lecturer for Plymouth University and lecturer in BAHons Dance and Choreography at Falmouth University.

In 2019 she co-founded Dance Centred CIC who are currently delivering creative initiatives with health and well-being and community partnerships and offering professional development opportunities along side the work.
Lois continues to perform and make work.
"I have followed the trajectory of Richard Chappell Dance for some time, as the company finds its physical language and its purpose and place in society. It is the combination of a clear vision and focus on the art form and the integrity of work and its placement and the desire to keep crossing boundaries and welcome new engagement, that excites me and that I look forward to being a part of taking forward in collaboration with new partnerships."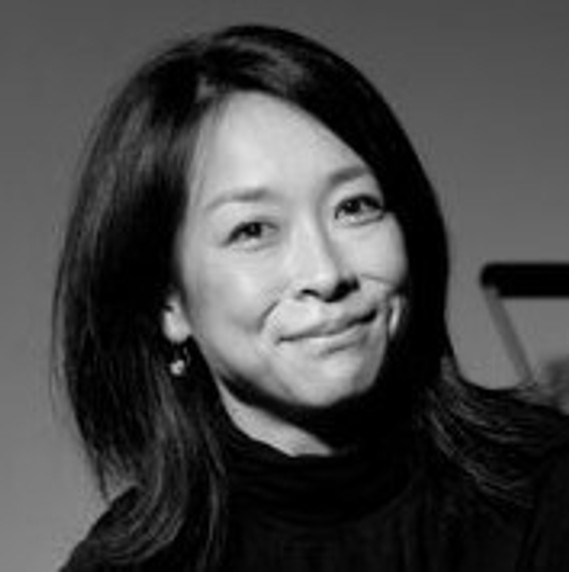 Kio Tomiyama
Kio Tomiyama was born in Japan and trained there in classical ballet. She came to the UK to study at Rambert School in 1993. From 1996-2001 she danced professionally in Japan. Kio has taught Pilates at Rambert school since 2005, and since 2007 has been involved in rehabilitation after injury and injury management / prevention as part of the Screening, Treatment and Rehabilitation Unit (STRU) at Rambert School. As her passion to provide "the most efficient way to support students physically and psychologically", she also gained a diploma (BCNH) in Nutrition Therapy in 2012 and became a Neuro Linguistic programming (NLP) practitioner and a coach (Phil Parker Institute) in 2020. Kio has been supporting alumni of Rambert school and professional dancers for their fitness, injury recovery and psychological well-being, as well as offering financial support for their projects.
"I am interested in joining the RCD board because RCD is committed to providing a diverse, inclusive and nurturing environment to look after the well being of artists, by fully respecting and paying for their work contribution. Having worked 16 years in injury and wellbeing support for many undergraduate, postgraduate and professional freelance dancers, I recognise that this respect for young artists' wellbeing is crucial for them to thrive."
Bojana Daw Srdanovic
Bojana Daw Srdanovic has a background in theatre and social care, with a BA in Humanities with Philosophy and Creative Writing from the Open University, and an MA in Theatre Practice at the University of Exeter. Bojana is currently based at the University of Exeter, where she is undertaking a PhD research project focussing on the experiences of artists with learning disabilities. Bojana led a team of artists (arts facilitators) at ROC Creative Torbay's ROC Creative and is particularly interested in how theatre makers labelled as learning disabled construct and maintain artistic and professional identities. She is passionate about collaborations that support emerging artists in finding not only their voice, but also their feet in professional arts contexts.
"Having known Richard for many years, I trust his integrity to share resources and build the solidarity that is required for greater diversity in the arts. I am so excited about the new directions Richard Chappell Dance is taking and feel honoured to serve on the board of directors."